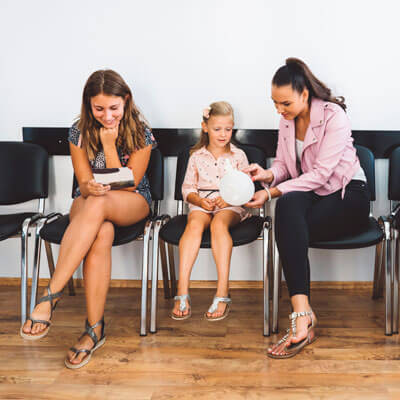 New Patients
What to Expect at Espanola Family Chiropractic
If you've ever gone to a social event where you didn't know anyone, you know how uncomfortable that can make you feel. At Espanola Family Chiropractic, our goal is to eliminate every shred of apprehension and make you feel at home.
Since chiropractic care involves a series of visits, with each one building on the ones before, it's important that our relationship can go the distance. We've found that one of the best ways to have successful patient relationships is to explain everything in advance. No surprises!
When you first arrive at Espanola Family Chiropractic, expect a warm and friendly welcome! We value your time. Our goal is to get you the relief and care you need as quickly and efficiently as possible. One of our team members will guide you through the paperwork and check in process.
We begin each new patient evaluation with a consultation and examination. If we do not feel chiropractic care is appropriate for your case we will be upfront and let you know immediately, so you can get into the hands of the best health care provider for you.
Our goal is to deliver an excellent patient experience on all your regular visits. We know how valuable your time is, so our office is designed to allow for efficient patient flow without compromising quality of care. Symptoms rarely get better on their own. Call our Espanola chiropractic office today to get started with chiropractic care!
Schedule an Appointment Today
The more you understand who we are, what we do and why we do it, the better results you'll enjoy. It's as simple as that.
So, check us out here. Poke around. Get to know us. Then, contact us to make an appointment so we can get to know you.
CONTACT US »
---
New Patients | (505) 753-3001