About Us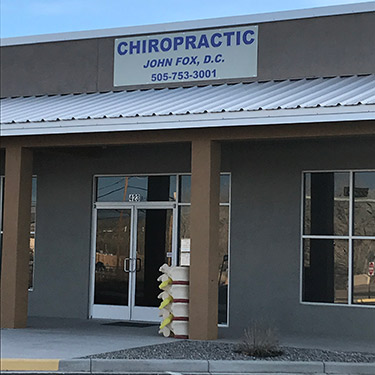 For more than two decades, Espanola Family Chiropractic has provided natural and effective chiropractic care to those in Espanola and Northern New Mexico. In 2000, after graduating from chiropractic college, Dr. John Fox took over the clinic. At our centrally located chiropractic care center, we are passionate about providing care that gets fantastic results.
We are honored to know that so many patients trust us to provide natural, non-invasive health care.
Our Practice Philosophy
To honor God by serving His creation with excellence through chiropractic to improve quality of life.
Caring for Patients of All Ages
From helping young children to older seniors and every age and stage in between, chiropractic care allows everyone to live their best life. Chiropractic can help kids get off to a healthy start in life and avoid common childhood conditions. Seniors can enjoy greater function and mobility so they can stay active throughout their golden years.
You're the Boss
In our chiropractic office, you're in charge of your care. Whatever your health goals are, you're always in the driver's seat. It's your body, your health and your future. Our job is to provide you the best chiropractic care possible in Espanola, make appropriate recommendations and work together to achieve your goals.
MEET THE DOCTORS »
A Patient Success Story
A few years ago, a patient came in, unable to walk. After getting chiropractic care at our practice, he was able to walk again. Check out our reviews to see what other happy patients have to say about the care they receive at our chiropractic office.
Book an Appointment
Take that first step toward getting out of pain and on the path to better health. Contact us today to schedule an appointment! We accept many insurance plans.
---
About Espanola Family Chiropractic | (505) 753-3001